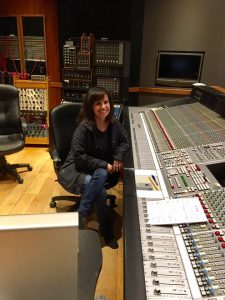 **  1/6/18 Update** Mixing completed! Planning on an early 2018 release for "Soul Serenade"… The Gloria Lynne Project
With tracking completed, mixing  the new CD project now!
Recording at several studios around Nashville with an amazing group of wonderful players – (and great friends)! BIG thank you to Studios: Gary Belz (House of Blues Studio), Dennis Scott(Scott Free Studios) David Davidson ( Little Big Sound Studio) Frank Marino (The Piano Den).and of course Brad Cole (The ColeMine).
Amazing engineers: Gary Dales, Brad Cole , Doug Holmquist, Colin Heldt, Bobby Shin.
My love to all the amazing musicians that have contributed to this project!!
Brad Cole / Frank Marino / Chris Brown / Mark Christian / Don Aliquo / Scott Ducaj / Roy Agee / Tom Moore / Dann Sherrill / David Davidson / David Angell/ Monisa Angell / Carole Rabinowitz / and our special guests, Harry Kim & Doug Munro!
View our photos here as we progress!
Photos from our 2017 sessions!