-Joe Ross- Feb 2, 2023
Diane Marino – I Hear Music (2022)
M & M Records 
Diane Marino sings with affable spirit and effervescent personality. She's also a stellar arranger and pianist who has chosen a dozen splendid songs for her seventh album, I Hear Music. Born in New York, and now based in Nashville, Diane Marino draws upon Great American Songbook repertoire associated with such artists as Dakota Staton, Ella Fitzgerald, Anita O'Day, and others.  A song like "Let Me Off Uptown" was a big hit for Anita O'Day when she was with the Gene Krupa Orchestra from 1941-43.
The album's title cut begins the set with Marino's cheerful, positive rendition of a Burton Lane and Frank Loesser tune from the 1940 film, "Dancing on a Dime." In a bluesy vein from the same era, "Moonray" was made famous in the 40s by Artie Shaw and Helen Forrest. Throughout the album, producer-husband Frank Marino's bass line, Pat Bergeson's guitar, and Chris Brown's drums and percussion add solid, masterful accompaniment. Various tracks are colored with saxophones of Joel Frahm or Cole Burgess, vibes from Chuck Redd, keyboards and organ of Brad Cole, trombones of Wycliffe Gordon or Desmond Ng, and trumpet from Leif Shires. For the biggest band sound, check out the Benny Carter classic, "Rock Me to Sleep" and the album's closer, "You'd Better Love Me".
Together, the band and vocalist create cohesive grooves that capture many moods. Charismatic Marino is versatile and vivacious, showing her lively side on "The Late, Late Show," imparting a Latinesque feeling to "It Could Happen to You," and sparkling soulfully on "You Showed Me the Way." Other moods are conveyed in Marino's spirited rendition of "When Lights are Low," poignant ballad "Detour Ahead," sumptuous and melancholic "I'll Close My Eyes," and straightforward "You Better Love Me."
Diane Marino seems quite comfortable with a large body of material from show tunes to swing standards, and Latin classics to the blues. Her sublime voice is confident, assuring and optimistic on I Hear Music. Passionate and filled with memorable passages from a solid repertoire, I Hear Music is a joyful, timeless expression of lyrical depth in a contemporary approach towards music. She sings with charming mystique and mature sophistication that allow her to find her own style and voice. The result is that I Hear Music yields a bountiful reward of jazz pop panache. (Joe Ross, Roots Music Report)
******************************************************************************************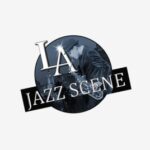 Diane Marino
I Hear Music    (M&M Records)  December 5, 2022
by Scott Yanow
A veteran jazz singer and pianist, Diane Marino has led at seven albums in her career thus far including a tribute to Gloria Lynne and a set that featured Houston Person, a saxophonist who only records with the very best vocalists. In each of her projects, her excellent bassist has been her husband, Frank Marino, who has long championed her career.
I Hear Music finds the singer clearly enjoying herself while performing vintage standards including ballads and exuberant romps. Among the highlights are fresh versions of "I Hear Music," Artie Shaw's "Moonray," Anita O'Day's trademark song "Let Me Off Uptown," "It Could Happen To You," a funky "The Late, Late Show," and a quietly soulful ballad rendition of "I'll Close My Eyes."
Diane Marino sounds quite happy throughout the set and one would imagine that her spirit was uplifted by the performances of her notable sidemen. With support supplied by Frank Marino and drummer Chris Brown, guitarist Pat Bergeson and tenor-saxophonist Joel Frahm (who occasionally plays soprano) have many solo spots; among the guests are vibraphonist Chuck Redd, trombonist Wycliffe Gordon, and organist Brad Cole.
I Hear Music (available from www.dianemarino.com ) features Diane Marino in top form and is easily recommended.
***************************************************************************************

www.allaboutjazz.com         Album Review
Diane Marino: I Hear Music          
"I Hear Music," from Nashville-based vocalist, pianist and arranger
Diane Marino
, is a twelve-track retrospective of selections—famous and not so—drawn from the Songbook, as well as being associated with such great artists as 
Dakota Staton
, 
Ella Fitzgerald
, 
Anita O'Day
, and others.
The opener, the rarely heard "I Hear Music," is Marino's fine upbeat take on an old Burton Lane & Frank Loesser tune from a forgetable pre-WWII film, "Dancing on a Dime" (Paramount Pictures, 1940). It is a great aural appetizer. "Moonray" has Marino diving into the '40s again with a song made famous by Artie Shaw and Helen Forrest. Marino is bluesy and biting here. It is a head-tilting groove with a fine Joel Frahm tenor ride and a slick Frank Marino bass solo. On "Ain't No Use"—best known as recorded by Dakota Staton— the vibes and B3 give a smoky nightclub feel and Marino shines. It is telling that she has paid her "listening dues." She is highly versatile groove-wise, with a vibrant voice which is more on the brighter side of the spectrum. Her lyric and rhythmic buoyancy demonstrates a playful spirit and lithe balletic ability. This is obvious on "The Late, Late Show" , the bossa "It Could Happen to You" (with a great vibes solo from Chuck Redd) and "You Showed Me the Way" where she is effervescent. There is a soulful Wycliffe Gordon solo there, as well.
Marino delivers two Benny Carter classics, an R'n'B-flavored "Rock Me to Sleep" on which the team generates hip, swinging "insomnia" and on "When Lights Are Low," taken up-tempo and featuring a great guitar solo from Pat Bergeson. Marino's ballad chops are azure-tinted on "Detour Ahead," and on an album highlight track, a lush synth strings- backed slow rendition of "I'll Close My Eyes." "You Better Love Me" is a straight-ahead showstopper where all drive that imperative hard. Les Shires delivers a fine trumpet solo there.
The ensemble supporting the vocalist is first class and involved. Sax man Joel Frahm offers a handful of tasty fills and solos (his "I'll Close My Eyes" solo is sublime). Marino's and Brad Cole's charts are refined, well-orchestrated, and frame everything nicely.
"I Hear Music" is an extremely honest album. Offering no jive and nothing superficial, it is all about the music. Although a studio session, there is also a sense that this is a live performance. The inclusion of selections from a classic period in vocal jazz, combined with Marino's ability to swim elegantly in all these various musical waters, makes for a most enjoyable listening experience.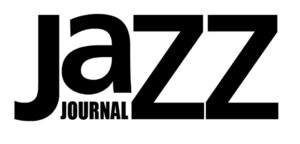 JAZZ JOURNAL UK
Diane Marino: I Hear Music
By  Derek Ansell   23 February 2023
Singer Marino and a band including Joel Frahm and Wycliffe Gordon bring new life and some contemporary twists to a standard repertoire
This is an old-fashioned session, in the best sense of the word. Ms Marino has chosen a set of standards and old- time jazz favourites and given them a contemporary twist. The opening I Hear Music sets off her attractive, sultry voice with an uptempo romp that is faithfully whisked along by the rhythm section and Frahm's soprano sax.
All of the music here is associated with the swing era and features compositions from Ella Fitzgerald, Benny Carter, Earl Bostic and others. Let Me Off Uptown recalls Anita O' Day and Gene Krupa with a ripe vocal and a swinging background. Chris Brown's drum solo is certainly in the Rich/Krupa tradition. Moonray, associated with Artie Shaw, gets a modern vocal with a swing-era type backing. Ain't No Use is the first track to feature one of the guest soloists, Chuck Redd, who supplies a well-structured vibes solo.
Marino's smoky voice is ideal for ballads and she produces good readings of I'll Close My Eyes and When Lights Are Low. Wycliffe Gordon's sturdy trombone solo on You Showed Me The Way moves the music forward into the late 20th century, for a short while Pat Bergeson has some tasty solos and the entire session has a feel-good flavour. This is a present-day interpretation of some old music that gives it new life, and that, I suspect, was just what Diane and her crew of musicians intended. A crisp, clean recording is a bonus.
Discography
I Hear Music; Moonray; Ain't No Use; Let Me Off Uptown; You Showed Me The Way; Rock Me To Sleep; It Could Happen To You; Detour Ahead; The Late, Late Show; I'll Close My Eyes; When Lights Are Low; You'd Better Love Me (49.55)
Marino (v, pno, arr); Frank Marino (b); Chris Brown (d); Pat Bergeson (elg); Joel Frahm (ts, ss); Chuck Redd (vib); Brad Cole (kyb); Wycliffe Gordon, Desmond Ng (tb); Leif Shires (t); Cole Burgess (as, ts, ss).
****************************************************************************************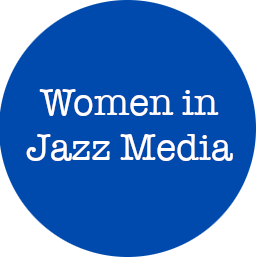 PLAYLIST- by Dr Brad Stone, March 2023
Diane Marino
"I Hear Music" –M&M 2022
"If you'd like to hear some fresh takes on some familiar standards and popular songs, look no further! Diane's vocals shine here- and she holds her own on the piano as well. Nicely co-produced by husband and bassist Frank Marino, arrangements by Diane and orchestrations by keyboardist Brad Cole- this is a good pickup for the traditionalists out there!"
******************************************************************************************

Diane Marino: I Hear Music (M&M Records) teams the pianist-singer with bassist Frank Marino (her producer), drummer Chris Brown, guitarist Pat Bergeson, and Joel Frahm on tenor and soprano saxxophones. Guests include vibraphonist Chuck Redd, trombonist Wycliffe Gordon, and organist Brad Cole. The album includes 12 standards of both well-known songs and superior obscurities. Marino is inventive on such numbers as "I Hear Music," Artie Shaw's "Moonray," Ella Fitzgerald's "You Showed Me The Way," "It Could Happen To You," Benny Carter's "When Lights Are Low" and "The Late, Late Show." A special highlight is a rare revival of the Anita O'Day hit "Let Me Off Uptown," as well as the Billie Holiday-associated "Detour Ahead."
******************************************************************************************

February 13, 2023  By Dee Dee McNeil
DIANE MARINO – "I HEAR MUSIC" –  M&M Records
Diane Marino, vocals/piano/arranger/producer; Frank Marino, bass/rhythm guitar/producer; Chris Brown, drums/percussion; Pat Bergeson, guitar; Joel Frahm & Cole Burgess, saxophones; Chuck Redd, vibraphone; Brad Cole, keyboards; Wycliffe Gordon & Desmond NG, trombone; Leif Shires, trumpet.
Diane Marino has chosen a dozen familiar jazz standards to interpret along with her swinging band. She is an accomplished pianist, arranger and adds vocals as the whipped cream atop her musical sundae. I enjoyed Ms. Marino's rendition of the blues classic, "Ain't No Use" with Chuck Redd featured on vibraphone. She turns the title tune, "I Hear Music" upside down and on its head with her fast-tempo, Latin-fused arrangement. Diane delivers a beautiful rendition of the Buddy Kaye/Bill Reid ballad, "I'll Close My Eyes." She shines on piano during the "Let Me Off Uptown" arrangement and Joel Frahm swings hard on his tenor saxophone.  Equally at home singing a tender ballad, plush with emotions, or swinging a jazz tune in the traditional, jazzy way, Diane Marino shows she is comfortable with either one.  She also has a deep appreciation for Brazilian and Latin flavored music, although on this production she is singing and playing mostly swing tunes and pretty ballads.  Here is an album perfect for a Valentine dinner, or dancing with your sweetheart in front of a roaring fireplace.
******************************************************************************************
Creative Music and other forms of Avant Garde
George Harris– Jan 26, 2023
ARTSY LADIES…, Diane Marino: "I Hear Music"
"Diane Marino sings and plays piano on standards with Frank Marino/b-g, Chris Brown/dr, Pat Bergeson/g, Joel Frahm/sax, Chuck Redd/vib, Brad Cole/key, Wycliffe Gordon/tb, Desmond Ng/tb, Leif Shires/tp and Cole Burgess/sax. Ms Marino handles the arrangements, while Cole supplies the hip brass charts, as on the sassy shuffle of "Rock Me To Sleep". Her brassy voice works well with the post bop take of "I Hear Music" and rides along the slinky bass line of the title tune. There's a fun salsa'd "It Could Happen To You" and she gets cozy with Frahm on "Detour Ahead" and coy with Burgess for "The Late, Late Show". Mature musings."
***************************************************************************************
Diane Marino
RON WYNN / The Nashville Scene
Rudy's Jazz Room  Wed, Jul 6, 2022    6:00pm
FULL DESCRIPTION
Whether it's show tunes, swing-era standards or the blues, Diane Marino sings them with soul and conviction. She has headlined shows and recorded with a host of jazz giants, among them Houston Person, Joe Henderson, Rickey Woodard and Ralph Lalama, while also cutting seven albums as a leader. In recent years she's incorporated Afro-Latin and Brazilian fare into the menu, and she's also an excellent pianist. At Rudy's, Marino will be heading a quartet whose members boast equally impressive credentials. They begin with bassist (and husband) Frank Marino, who's founder of both M&M Records and the Piano Den Recording Studio, and has produced all his wife's albums — as well as recording and touring with an equally impressive array of jazz greats. Besides obtaining national recognition for Vanderbilt's Blair School in his role as director of Jazz Studies, Ryan Middagh is a topflight saxophonist, bandleader and composer whose music has been featured at both national and international jazz symposiums. Drummer Neil Tufano has enjoyed a prolific career freelancing with many major artists, and has had extensive stints with Monty Alexander, Dave Liebman, Joe Lovano and Dizzy Gillespie among others. Marino's music has been featured on such nationally syndicated shows as Jazz After Hours and Real Jazz on Sirius XM, and the quartet will be a most worthy early-evening attraction at Rudy's. 6 p.m. at Rudy's Jazz Club, 809 Gleaves St. 
*******************************************************************************************
*******************************************************************************************
Mark Patrick.net  11/2019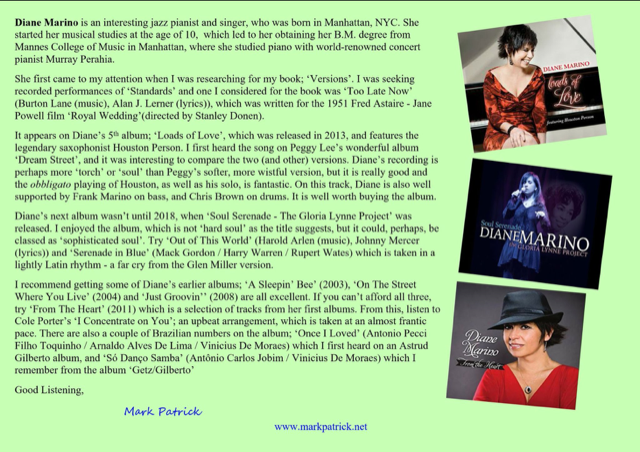 ………………………………………………………………………………………………………………………………………………………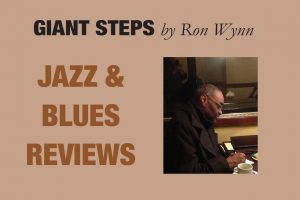 Giant Steps By Ron Wynn April/May Edition – Part II 
Spotlight Reviews
 Diane Marino
"Soul Serenade – The Gloria Lynne Project" (M&M) 2018
Though an outstanding interpreter of standards and the Great American Songbook, Diane Marino's definitely has the versatility to excel outside that arena. Her newest release "Soul Serenade – The Gloria Lynne Project" provides ideal material that allows Marino to display that emotional flexibility, from celebratory fervor to sensuality, nostalgic reflection, humorous recollection, and straightforward repertory on this 14-song selection. The opener "Somewhere In The Night" is best known as the theme song for the superb late '50s/early '60s TV police drama "Naked City," and Marino's rendition nicely upholds the tune's dramatic intrigue. She switches mood and tempo on her version of "Soul Serenade," opting for a reggae feel, while "Blue Gardenia" and "The Jazz In You" will have the strongest appeal to fans of the traditional jazz interpretative approach, and "Happy Shoes" and "Let's Take An Old-Fashioned Walk" offer a lyrically lighter, but no less vocally formidable approach. A strong set of backing musicians intersperses strong solos and accompaniment, including the rhythm section core of bassist Frank Marino, drummer Chris Brown and keyboardist/pianist Brad Cole, who does triple duty as principal arranger/orchestrator and session producer. A host of top-flight guest instrumentalists, far too many to single out a couple, add heavyweight support to what proves not just a worthy salute to a very underrated vocalist, but a standout session for one of Music City's best singers.
………………………………………………………………………………………………………………………………………………………
Grady Harp Amazon HALL OF FAME TOP 100 REVIEWER    March 16, 2018
5.0 out of 5 stars A celebration of the spirit of Gloria Lynne
Format: Audio CD
Gifted singer Diane Marino has been singing the songs associated with great vocalist Gloria Lynne and this collection is a celebration of the art of Gloria Lynne – beautifully combined with the talent of Diane Marino. As Diane states, 'The songs Gloria Lynne recorded during her career stand alone in their originality and uniqueness. Her performances of these particular tunes move me every time I hear them.'
Stepping away from the piano Diane collaborated with a strong cadre of musicians to further enrich the celebration this recording represents.
The ensemble is Diane Marino – vocals, Brad Cole – piano/keyboards/B-3 organ Arrangements / Orchestrations, Chris Brown – drums, Frank Marino – bass, Mark Christian – guitar, Doug Munro – guitar- Dann Sherrill – percussion, Don Aliquo – alto, tenor, baritone & soprano saxophones, Scott Ducaj – trumpet, Harry Kim – trumpet, Roy Agee – trombone, David Davidson – violin, David Angell – violin, Monisa Angell – viola, Carole Rabinowitz – cello, Tom Moore – bassoon, and Deanna Loveland – harp.
The tracks are Somewhere In The Night, Nothing Ever Changes My Love For You, Soul Serenade, For You, Blue Gardenia, The Jazz In You, Happy Shoes, Sweet Pumpkin, Out Of This World, Speaking Of Happiness, That's No Joke, He Needs Me, Let s Taken an Old Fashioned Walk, and Serenade In Blue.
Reverie and remembrance for the art of Gloria Lynne sing through this collection – due to the inordinately beautiful performances by Diane Mario and ensemble.
………………………………………………………………………………………………………………………………………………………
www.framemusic.net Written by: Kev Rowland May 11.2018
Subtitled 'The Gloria Lynne Project', Diane's sixth album was inspired by her own performance of "I'm Glad There Is You". Drummer Vince Ector reminded her that it had been one of Gloria's signature songs, and this led her to researching more of Gloria's work and choice of material. She also wanted to bring in additional influences, so instead of writing her own arrangements and orchestrations she brought in Brad Cole to undertake that for her. The result is an incredibly warm and velvety jazz album that in turn makes me want to check out Gloria's versions, as these have been treated with great reverence yet are still vibrant and alive. It is like a warm jazz blanked has been wrapped around me to keep me safe and warm, with wonderful vocals and arrangements with everyone knowing what they are bringing to the party. It is old school, golden age, wonderful and relaxing. Diane's superb vocals, the arrangements and musicians have all combined to create something that hearkens back to times gone past, in a very special way indeed.
………………………………………………………………………………………………………………………………………………………………………………..
CD Review: www.jazzweekly.com 6/2018 By George Harris
Diane Marino gives a tribute to composer Gloria Lynne, using her material for this album as a project to bring her music into focus. The songs are framed in arrangements and orchestrations by Brad Cole, with a mix of sophisticated pop like strings and horns giving a Broadway feel to the event. Don Aliquo's soprano leads into Marino's sandied and flexible voice on "Somewhere in the Night" and Cole's own piano creates a nourish mood on the shadowed "Blue Gardenia." Marino can get a bit sassy, upbeat on "Nothing Ever Changes My Love For You" and is soulful as she bops along Chris Brown's brushes on "For You." Stately and uptown.
………………………………………………………………………………………………………………………………………………………
allaboutjazz.com   By C. MICHAEL BAILEY   June 17, 2018
Jazz vocals remains a vibrant and productive subgenre as evidenced by this spate of recent releases.
Diane Marino    Soul Serenade: The Gloria Lynne Project    M&M Records 2018
Singer Gloria Lynne had a long and productive career, one that remained unjustly in the shade, deserving of the attention that it is getting now from singer Diane Marino on Soul Serenade: The Gloria Lynne Project. Marino began on piano, studies with Murray Perahia at the Mannes College of Music before moving on to a prolific vocal career lasting the past 35 years. Soul Serenade us Marino's sixth release, following most recently her 2013 release Loads of Love (Self Produced). The recording is less a tribute album to the artist than an homage to the artist's repertoire. Brad Cole's production and arrangements are spit-shined. Cole provides Marino a lush and soft ground upon which to vocally travel. This sonic environment is best experienced on the opening "Somewhere in the Night" and "Blue Gardenia." The charm in this collection is that it is not made up of stone cold standards, rather it contains the interpretations of one fertile jazz mind re-interpreted by another. It is curious that Marino chose not to cover "Watermelon Man" for which Lynne had penned lyrics. On one hand, doing the expected leavens the creative value of a project. On the other hand, it would have been interesting to see how Marino would have handled the song. This disc has a very contemporary sound to it and should appeal to those liking adult contemporary jazz.
………………………………………………………………………………………………………………………………………………………
Leonardo Díaz / Actual Jazz – with a focus on musicians and jazz singers Uruguay actualjazz.blogspot.com   June 11, 2018
"Majestic and elegant, Diane Marino pays homage to the composer Gloria Lynne (1929/2013), using her material for this album as a music project. The songs are framed in arrangements and orchestrations of Brad Cole, with a mix of strings, with passages of music "Pop " something sophisticated, which give the songs an "air" of Broadway."
……………………………………………………………………………………………………………………………………………………………………………….
www.jwvibe.com  –  by  Jonathan Widran  May 14, 2018
When it comes to female jazz legends, we have certainly have had enough tribute albums to Ella, Billie, Sarah and Dinah – so it's particularly refreshing that veteran jazz singer Diane Marino chose a well-known but slightly less iconic jazz great to focus her immense talents on.
Marino, who has been performing jazz around the country for several decades and has recorded six albums, was introduced to Gloria Lynne's catalog by Lynne's longtime drummer, Vince Ector. The singer's deep research into Lynne's incredible 50 year career has resulted in a dizzyingly eclectic 14 track set of songs largely penned by Great American Songbook legends – but whose relative obscurity makes them all seem delightfully fresh, new and contemporary.
Stylistically, Marino romps between traditional jazz, swing, edgy blues and sensual soul, with moments of intense barn burning tempered by hushed intimacy. The magic here takes flight on the stellar arrangements and lush orchestrations of Brad Cole, who also plays piano, keyboards and B-3 organ.
……………………………………………………………………………………………………………………………………………………………………………..
CD Review:  http://www.musiczoom.it   By Vittorio Lo Conte April 23, 2018 (Google translation)
Singer Diane Marino began to record in 2003 arriving with this new recording on the sixth album. With her Brad Cole at the piano and as a producer, one who has worked and recorded with many great pop artists, is also the keyboardist Phil Collins; Frank Marino on bass and Chris Brown on drums, more obviously guests of various types from one track to the other, two in particular referred to as "special guest artist", Doug Munro on guitar and Harry Kim on trumpet. The record, like the previous ones, follows a precise project and this time is dedicated to Gloria Lynne, a soul and jazz singer with many albums recorded between 1958 and 1994. Diane Marino has found fourteen pearls made with arrangements jazz, blues, soul, everything stands out for its perfect voice and the work of production in the studio, it is a perfect engraving from the technical point of view. Among the songs an exciting ballad, Blue Gardenia, performed with the quartet, with the beautiful work of rhythm, including a portentous solo on the bass. With The Jazz in You Marino goes on a very elegant blues with Roy Agee's trombone solo. Then comes Happy Shoes and here we go on the soul, with the wind section and the voice of Marino who plays the genre great. Marino changes from one piece to another, there are also string sections, but the unmistakable voice of the leader always gives a personal stamp on everything.
………………………………………………………………………………………………………………………………………………………………………………………….
CD Headline Jazz & Easy Review-  Diane Marino – Hook, Lynne & Sinker
16th April 2018 Paul Rigby-The Audiophile Man
New York-born Marino is a jazz vocalist, pianist and wife to bassist Frank Marino. They formed the Brazilian nonet Som Brasiliero. This album is not described as a tribute to Lynne but more of a celebration to the legendary vocalist. Marino almost stumbled across Lynne during her career and decided to focus upon her. As she explained, "I began to research more of Gloria's work and was instantly mesmerised by her voice, style and emotion. Additionally, her choice of material was instantly appealing to me. I tend to look for songs that are 'beyond the norm' of the Great American Songbook repertoire. The songs Gloria Lynne recorded during her career stand alone in their originality and uniqueness."
Marino decided not to play piano on this CD. She used arrangements from Brad Cole as well as the man's keyboard talents. The result is an easy, swinging, finger clicking, smooth album that flows so easily, no-one on this album appears to be trying very hard. That's not true, of course but the illusion is a welcome one because it makes listening such a joyful experience.
Songs are varied in their source but maintain a steady high quality and include Arlen & Mercer's Out of this World, Joe Burke and Al Dubin's For You, Irving Berlin's Let's Take an Old Fashioned Walk and Serenade in Blue from Harry Warren and Mack Gordon.
So is this a Gloria Lynne impersonation then? Not at all. Marino retains her own style and approach to the songs, retaining her own direction but keeping the soul of Lynne present within each. This is a lively album with a fine selection of solos to keep the song lively and infused with variety. A fine release for Marino who might do well to find another theme for next time around. This could turn into a habit.
………………………………………………………………………………………………………………………………………………………
Jersey Jazz for the May 2018 issue. By Joe Lang
Vocalist DIANE MARINO has high regard for Gloria Lynne. Soul Serenade: The Gloria Lynne Project (M&M Records – 6923) is a collection of 14 tunes recorded by Lynne. Marino does not attempt to imitate Lynne, but uses the tunes as springboards for her own takes on the material. Marino, who usually accompanies herself on piano, is strictly vocalizing on this outing. She has left the arranging and keyboard work to Brad Cole. Cole employed a floating cast of musicians, including a string section on several tracks. The song selection includes "Somewhere in the Night," "For You," "Blue Gardenia," "Sweet Pumpkin," "He Needs Me," "Let's Take an Old-Fashioned Walk" and "Serenade in Blue." Cole's arrangements offer musical beds that allow Marino to find the essence of each song. Marino is equally comfortable with ballads and faster tempo material, infusing many selections with a convincing blues feeling. Not having been aware of Marino before receiving this album to review, her work here makes seeking out her prior recordings a likely undertaking. (dianemarino.com)
……………………………………………………………………………………………………………………………………………………..
 Susan Franceson  Blog Critics March 22, 2018 – Marino emblazons each track with her personal touch-
Vocalist Diane Marino revisits tunes made famous by cabaret singer Gloria Lynne. The pairing of soul with blues and jazz gives Marino's new release Soul Serenade a distinctive and appealing quality. From jazz standards like Irving Berlin's "Let's Take an Old Fashioned Walk" to classic pop tunes like Bobby Scott and Richard Alhert's "Happy Shoes," Marino emblazons each track with her personal touch.
The sultry smolder of her voice brandishes sophistication in the title track as she intimates, "When you're not around / there's a lonely sound in my serenade / my serenade / everyone but you adores me / but soon they bore me / they bore me / don't you know that they bore me / with their pretty little words of devotion / I tell them please, please jump in anyone's ocean / cause only you hear my soul serenade." The inflections in her voice are clad in a passionate nature.
The rhythmic shuffle underpinning "For You" is seamed in a bopping bass beat as the guitar pickings stream percolating impulses through the track. Moving along, the smooth ballad "Blue Gardenia" is imprinted with glistening piano keys that switch to a jungle strut through "The Jazz in You." The nuances in Marino's vocals brim a seductive glaze. Meanwhile, the jumping blues rhythm of "Happy Shoes" is nuzzled by Marino's soulful vocals, and loosens to a reclining stroll along "Sweet Pumpkin."
The balmy atmospherics encircling "Out of This World" is molded from floating strings and gentle arches composed by the piano keys. Switching gears, "Speaking of Happiness" bolsters a cool jazz vibe administered by the light strokes of the bass pulls and soft jitters of the keys. "That's No Joke" has a showtunes buoyancy while the orchestral strings illuminating "He Needs Me" enhance the heaviness in Marino's vocals.
A striking vocalist, Diane Marino chose songs that brought out the emotional depth of her register. Her inflections make lyrics stand out in the listener's mind. She expresses human emotion through the range of her timbres and the elasticity in her vocal nuances. Revisiting songs from Gloria Lynne's recordings prove to be a fine fit for Diane Marino.
……………………………………………………………………………………………………………………………………………………..
The Vinyl Anachronist   Wednesday, April 4, 2018 Marc Phillips
Jazz vocalist Diane Marino's album picks up from the first song and blazes through a set that's not quite a tribute to legendary singer Gloria Lynne but a fond acknowledgement that Marino and Lynne often gravitated toward the same songs.
Marino's voice is a sweet thing. It's sultry without the weariness, innocent for jazz but pure enough in its enthusiasm to make you forget about life on the wrong side of the tracks. This goes against my Swagger Rule a bit, but the truth is that Marino's back-up band acts as a serious counterpoint to that classic purity in her voice. The combination of her and her band–which includes keyboardist Brad Cole, drummer Chris Brown, bassist Frank Marino and guitarist Mark Christian and many guests–has a thrilling energy to it that absolutely works, especially as the album moves on through these standards. Yes, Soul Serenade keeps getting better as it goes.
Those guests provide more than a few sparks along the way, especially guitarist Doug Munro–his The Harry Warren Songbook which I reviewed for Positive Feedback Online was a major reason I started listening to "hot Parisian jazz" again. He adds that same light magic to a couple of tracks here.
The musicians are downright flawless here, and settle in instinctively and provide a new energy from scratch on each track. But it's Marino's voice that slowly won me over. Usually she accompanies herself on piano on her releases, but she relegated that to her close friend Cole so that she could really focus on her vocal style. She's not channeling Gloria Lynne as much as pointing out why these standards are special and were chosen by both singers. "The songs Gloria Lynne recorded during her career stand alone in their originality and uniqueness," Marino writes. As a result, we get sort of a "deep tracks" version of the Great American Songbook with lesser known but compelling interpretations of Arlen & Mercer's "Out of This World," Harry Warren's "Serenade in Blue" and Irving Berlin's "Let's Take an Old-Fashioned Walk." Marino is focused, and she brings out the meaning of each song as few singers do.
Settle in with this one, and let it wash over you. Its treasures are revealed slowly, over time. Perhaps you can follow Soul Serenade with a few Gloria Lynne tracks and learn even more about the music Marino is celebrating.
…………………………………………………………………………………………………………………………………………………….
bebop spoken here  3/21/18
CD Review: Diane Marino – Soul Serenade, the Gloria Lynne Project.   
Lance Liddle-UK
Gloria Lynne was never a household name in the UK and I only knew of her by name rather than by her work. To my eternal shame, BSH even overlooked her death in 2013. Since receiving this album by Diane Marino, I made a point of researching Gloria Lynne and listening to what I could find on YouTube and Spotify. I was pleasantly surprised and kicking myself for not having discovered her earlier.
So how does Ms Marino stack up?
Very well indeed. She doesn't pay lip-service but, wisely, retains her own identity whilst conveying the feel of a Gloria Lynne performance. Which, in many ways, is the best of two worlds. Sultry, with just an edge of soul and blues and a lot of jazz.
The songs are all ones that are related to Gloria Lynne and, in the main, lesser-known works from well known GASbook composers such as Burke/Dubin; Arlen/Mercer; Warren/Gordon; Berlin; Marvin Fischer among others.
Brad Cole played piano and did the arrangements which include some sizzling solos from the horns, guitar and himself on piano, keys and B3.
Hopefully, this album will give Diane Marino the UK presence Gloria Lynne didn't get and increase her profile in the US.
A great album that's made me aware of TWO great jazz vocalists.
…………………………………………………………………………………………………………………………………………………….

Dodie Miller-Gould March 13, 2018
Singer Diane Marino seeks to pay homage to a musical icon on "Soul Serenade – – the Gloria Lynne Project." The performer moves away from the piano to allow herself to concentrate on the singing duties on the album. With the relatively large ensemble of musicians Marino has put together, classic songs come to life. From the sounds of things, it has worked out well for Marino to have focused on singing. "Soul Serenade" is a collection of 14 songs that find Marino and her ensemble playing with a buoyant vibe and energy. Two standout tracks from the release are "Somewhere in the Night" and "An Old-Fashioned Walk."
About "Soul Serenade" and Gloria Lynne
All 14 songs had been unknown to Marino prior to Lynne's performances. Marino includes them all on the recording. But one listen to the recording shows that Marino has done all the homework to make her dreams for the album come true.
With an arranger, a solid ensemble that consists of two basses, two violins, cello, bassoon and multiple guitars, trumpet, and trombone, and an array of saxophones, Marino puts her own spin on things.
Gloria Lynne's life and musical career are worth celebrating. Born just days before the Great Depression, Lynne's recording and performing career spanned almost a lifetime. From 1958 to 2007, Lynne made an impact on the worlds of jazz and r&b. She earned accolades from jazz and r&b organizations. She passed away in 2013 at age 83.
"Somewhere in the Night" by Diane Marino
The pop-jazz opening will remind some listeners of "Ribbon in the Sky" by Stevie Wonder. The soundscape is rich and heartfelt. A saxophone rides atop the jazz groove created by the bass, drums, and piano. The pace changes from slow to mid-tempo. Except for the saxophone, all of the instrumentation sounds so deep that audiences might expect an instrumental, there seems no room in the soundscape for vocals. But, like other songs on the recording, "Somewhere in the Night" doesn't disappoint or get too bogged down in the patterns it follows early on.
Marino's voice is one of those rare ones that are deep without being too breathy, or too inflexible to produce clear diction. Each word is pronounced crisply. Her interpretation of the song is lively and captures an essence of romance.
For fans, the song will not feel long enough. The instrumentation and the vocals carry listeners away to another time, one more romantic, arguably than the current one. In short, Marino and her ensemble create a world of sound that listeners don't want to leave.
"Let's Take an Old-Fashioned Walk" by Diane Marino
Marino takes on an Irving Berlin tune. Knowing that the iconic composer was behind the song, listeners are curious about what Marino will be able to do with it. The bass line creates the main groove. It moves in an easy up and down rhythm, with the gentle crush and shimmer of drums just beneath it.
Instrument showcases help to create dynamics and textures. A saxophone, then a guitar solo before the vocals come in. Marino's voice is a bit higher here, but she continues to excel at the snappy rhythms and clear storytelling.
The lyrics are simple, lovers can work through issues while taking an old-fashioned walk. The rhyme scheme is relatively simple, too. "Talk" is paired with "walk" and Marino's bright voice enlivens the song.
Marino manages to create jazz that is both fun and timeless. "Soul Serenade- – the Gloria Lynne Project" will be available for purchase March 19, 2018.
…………………………………………………………………………………………………………………………………………………..
Toni Basanta "The Cuban Bridge" wwpv.org  3/12/18
Dear Diane, your new album is a truly-talented-work-of-art and it deserves immediate recognition of all your peers and the International Jazz Community. SOUL SERENADE is the most delicious breakfast I've ever had !!!!!* YOU also have a great band in that album. Vince Ector wrote exactly what was expected from him. NOBODY knows Ms. Lynne better For these, and other sentimental reasons, SHE will be rejoicing and singing with her Heights Band of Angels as well!
…………………………………………………………………………………………………………………………………………………..
MIDWEST RECORD
By Chris Spector
3-13-18
DIANE MARINO/Soul Serenade: With so much for the collective memory to process these days, it's nice that Gloria Lynne has a champion in her long time fan, Marino. More of a celebration album than a tribute album, the classy vocalist is given fine remembrance here as a brace of her high tone renditions are given a fine light. A jazzy vocal album that works throughout, Marino is fully ready to take flight on her own, especially if she plans on keeping it classy. Well done.
…………………………………………………………………………………………………………………………………………………
CD Review: 'Soul Serenade" -Diane Marino – Musical Memoirs.com by Dee Dee McNeil/Jazz Journalist  March 12, 2018
Gloria Lynne is one of my all-time great vocal She-roes. I was so excited to see that someone was going to tribute this fabulous jazz icon. Bravo Diane Marino. Good idea! Marino brings the vocal magic on ballads like "Blue Gardenia" and "Out of This World." I enjoyed Frank Marino's solo on double bass during this lovely arrangement. Brad Cole skips over the keys on piano and knows just when to build this song to crescendos that amply support the vocalist. "The Jazz in You" is produced as a sultry blues number and Marino steps up to the plate and hits a home run with this tune. She has a cute, bluesy tone to her vocal presentation that explores a different side of this singer. I enjoyed the addition of Brad Cole's organ on this song arrangement. I believe Diane Marino really enjoyed singing this composition and put her heart and soul into performing it. On "Happy Shoes" I hear the same dedication to storytelling when Marino sings these lyrics. She seems most comfortable interpreting blues-tinged songs. Because I have seen her play piano and sing with an all-star band, I know Diane Marino can swing with the best of them. Her live performances are full of joy and excitement. The tune, "Speaking of Happiness," is produced very much like the old standard pop song, "Fever," once again richly engrained with blues and befitting Marino's voice and style. This band is outstanding. During the song "For You," Doug Munro lays down a solid guitar solo and the whole ensemble puts fire and spunk into this arrangement. Chris Brown trades formidable fours on his trap drums sharing the spotlight with other members of this hot, swinging ensemble. Frank Marino is solid as cement on bass. He's featured during the vocalist's arrangement of "Sweet Pumpkin," opening as a duet, with her vocals on the top of his walking bass line. Marino holds the rhythm section tightly in place with drummer Chris Brown. I found all these Brad Cole arrangements to be compelling and lush, with strings and horns complimenting the various compositions to the benefit of this vocalist. The tracks are an amazing platform for her to stand tall on and be heard.
………………………………………………………………………………………………………………………………………………..
Contemporary Fusion Reviews  -March 8, 2018  Dick Metcalf, Editor
Diane Marino celebrates Gloria Lynne jazz vocals Diane Marino – SOUL SERENADE THE GLORIA LYNNE PROJECT:
After performing Gloria's "I'm Glad There Is You", Diane did some significant research into Gloria's style and emotion, & then she assembled her favorites… as you listen to tunes like "The Jazz In You", you'll hear why Ms. Marino was so enchanted with these wonderful songs… & Diane's personal style provides the ultimate in cool for jazz listeners of all stripes.
The 4:06 "Out Of This World" has some absolutely wonderful keyboard and string work on the intro, but it's Diane's sultry jazz vocal style that will transport you (in most pleasant fashion, I might add) to the edge of the galaxy… her pacing is pure perfection, and her tones are full of the energy of life… a superb jazz vocal that you will treasure for years to come.
After my third listen through all fourteen songs Diane offered up for our joyful jazz listening experience, it was easy to pick my personal favorite… "Happy Shoes" will have you up & dancin' 'round the floor – no matter where you're at… even if you've never danced the night away before – you'll be swingin' with the best of them on this great performance. She's assembled one heckuvva' krew to support her, too, which certainly contributes to the amazing jazz energy you'll hear on this one.
I give Diane and her amazing players a MOST HIGHLY RECOMMENDED, with an "EQ" (energy quotient) rating of 4.97 for this splendid release!
………………………………………………………………………………………………………………………………………………………
Dennis Scott  5.0 out of 5 stars
Diane Marino makes beautiful music even more beautiful
March 27, 2018
When one hears Diane Marino, it is immediately clear that you are in the presence of someone who is a rare combination of both musician and artist. She and her talented team have created yet another first class, quality product. This new collection celebrates music of the late Gloria Lynne and there is love in every note. Diane's musical instincts have been crafted through experience and are fueled by a hunger to make music that makes a difference. She has done exactly that.
It takes a singer to know a singer. Miss Marino makes the most of her vocal talents and, in doing so, pays creative homage to Miss Lynne. The album is everything one hopes for – great songs, great players and great arrangements. Diane Marino may be one of jazz world's best kept secrets, but the secret is out now for all of us to enjoy.
……………………………………………………………………………………………………………………………………………………..
Jersey Jazz Journal May 15, 2013
According to the liner notes, Loads of Love (M&M – 8723) is the fifth album from vocalist DIANE MARINO.  If the results on this disc are indicative of the quality of her prior efforts, I plan on checking them out at some time.  On this album she  accompanies herself on the piano with assistance from Houston Person who plays tenor sax on ten of the twelve tracks, Chris Brown on drums and Frank Marino on bass.  There are also contributions from guitarist Pat Bergson on four selections, and trumpeter George Tidwell on one.  Marino is a confident pianist and singer who is equally at home with ballads and rhythm tunes.  She has admitted to being influenced by Shirley Horn, and her choice of songs like "Someone You've Loved" and "Loads of Love," both tunes recorded by Horn, reflects that influence.  The inclusion of the rarely heard Ellington tune "It Shouldn't Happen to a Dream" is a welcome plus.  As always, having Person on hand is an enhancement worth adding.  Welcome to my consciousness Diane Marino!  (www.dianemarino.com
::::::::::::::::::::::::::::::::::::::::::::::::::::::::::::::::::::::::::::::::::::::::::::::::::::::::::::::::::::::::::::::::::::::::::::::::::::
Saul Levine – KKJZ Los Angeles, CA June 21, 2013
"I love the album! (Loads of Love)…The audio band width is incredible, the piano performance is great , the arrangements are great, and Diane's voice is perfect… and don't forget Houston Person! We are playing this CD!"
…………………………………………………………………………………………………………………………………………………….
girlsingers.org  January 5, 2014   by Doug Boynton
Diane Marino – "Loads Of Love" (M & M Records)  Released – April, 2013
"There's an art, I think, to both the shared spotlight that jazz requires, and the required focus on the person whose name is on the cover. In this case, that person is Diane Marino: New York bred, Nashville-based, who has surrounded herself with a backing group that absolutely knows when it's their turn, and when it's not.
Ms. Marino's talent is quietly insistent – a half-dozen tracks in, I really began to savor the subtelty in her delivery. She's got that knack for interpreting vocals that only comes with having lived some of this stuff, and solid chops as a pianist, to boot. Gently swingly, eminently listenable, this album consists of a dozen covers, about half of 'em – a little off the beaten track, but not by more than a tick or two.
Its a solid collection – my favorites include the title song – "Loads of Love," written by Richard Rodgers for the 1962 Broadway Musical, "No Strings," but you'll also find "Too Late Now," which the website Secondhand Songs notes is from the 1951 Movie, "Royal Wedding," and has been covered by nearly 30 other artists.
Produced by saxophone guy Houston Person, whose name appears on so many independent recordings, his polish on this fifth CD from Ms. Marino shows. He's got more than 50 recordings under his own name since the early 60s (including a "Best Of" compliation in 1969), and more than a hundred as a featured performer. His name in the credits makes me pay attention, and his solo shots are never overpowering, always to savor. Bonus points for the mix. Ms. Marino's husband is also her superb bass player.  But too often, spouse/husband bassists end up a little heavy in the mix.  (Too often, I can tell without even looking at the credits.) Not the case, here, as the Goldilocks Principle was clearly in play.  Chris Brown on drums, Pat Bergeson on guitar, and George Tidwell on trumpet round out the group.
This will be on the 'pod for a while, and selected tracks on the personal radio for a while longer. Very highly recommended."
::::::::::::::::::::::::::::::::::::::::::::::::::::::::::::::::::::::::::::::::::::::::::::::::::::::::::::::::::::::::::::::::::::::::::::::::::::
 In Tune International Magazine
Dan Singer  – "Singer's Singers" October  20,2013
Dan Singer from New York City turns the spotlight on some overlooked Singers of the past and some bright newcomers, all of which are Singer's Singers.
Diane Marino "Loads Of Love" M&M records 8723 www.dianemarino.com
Diane Marino is a most worthwhile singer/pianist/arranger. She is assisted by tenor sax ace Houston Person on many of this dozen-song program. Diane and Houston wildly propel a rousing "Get Out Of Town" (Porter). What a euphoric opening number. "It Shouldn't Happen To A Dream" (Ellington/ Hodges/ George) contains some of the most delicate, carefully laid back, loose singing you'll ever hear. Diane just so easily lets it all hang out. Noteworthy again is Mr. Person. Ms. Marino's piano/vocal just can't be bettered. "Too Late Now" (Lerner/Lane) is yet another resilient ballad. Her incredible tender soft velvety caressing lyrical vocalizing is non-stop. Sometimes she actually speaks her vocal making it even more penetrating. And wow, what foreground sounds coming from Mr. Person. "How Am I To Know" (King/Parker) receives a dazzling work-over in shining vivid fashion. "Never Let Me Go" (Livingston /Evans) is dreamlike — soft as a cushion. There's a fine version of "I See Your Face Before Me" (Schwartz/Dietz). She has located the unfamiliar verse and along with Mr. Person offers a most exceptional version of this standard. Romance glistens throughout.
::::::::::::::::::::::::::::::::::::::::::::::::::::::::::::::::::::::::::::::::::::::::::::::::::::::::::::::::::::::::::
Diane Marino: "Loads of Love"   By Ric Bang –  August 29, 2013
You've got to hand it to Houston Person. The 78-year-old tenor sax player isn't merely an icon who has performed professionally for more than four decades, with a discography of almost 80 albums; he also has helped relatively unknown jazz vocalists develop their careers. He assists in a production capacity, and often helps select the backup groups for recording sessions. Such is the case with Diane Marino's new album, Loads of Love. 
Marino plays swinging piano, sings up a storm, and is an accomplished arranger. She initially worked solo in New York City jazz clubs, until she met and married bassist Frank Marino. They subsequently worked together, formed the M&M record company and began to release albums; Loads of Love is her fifth. The combo used for this session features Person on 10 of the dozen tracks, which probably will help this album get the attention it deserves.
The backup musicians are excellent. Diane plays grooving piano, and husband Frank is a driving bassist; he lays down a beat that really drives the group. Guitarist Pat Bergeson and drummer Chris Brown complete the fine rhythm section. Trumpeter George Tidwell guests on one track. As for Diane's vocal skills, she's one of the best I've heard in the past several years. Her voice and phrasing are great. I suspect she'd sound even better, if she didn't also need to concentrate on the keyboard.
This set mostly visits the Great American Songbook, with contributions from Cole Porter, Richard Rogers, Duke Ellington, Jimmy McHugh, J. Lerner and Louis Armstrong, along with lesser-heard gems such as "Never Let Me Go" and "I See Your Face Before Me."
Diane demonstrates her ability to swing on the album's opening track, "Get Out of Town." She does the tune up-tempo, and some very tasty tenor sax work by Person immediately establishes his importance to this session. Add Diane's well-crafted arrangements, and the resulting album deserves to be called special. This isn't your usual "support the singer" group; a lot of thought went into creating the charts, so that each instrumentalist can demonstrate his prowess.
Congratulations to all concerned!
 :::::::::::::::::::::::::::::::::::::::::::::::::::::::::::::::::::::::::::::::::::::::::::::::::::::::::::::::::::::::::::
The Commercial Appeal (Memphis, TN)
By Mark Jordan
September 4, 2013
Click Here To Read (PDF)
::::::::::::::::::::::::::::::::::::::::::::::::::::::::::::::::::::::::::::::::::::::::::::::::::::::::::::::::::::::::::::::::::::::::::::::::::::
Jazz Weekly     www.jazzweekly.com
FEMALE VOICES – Diane Marino: Loads of Love
by George W. Harris • July 18, 2013 • 
Here's another example of female singers that bring divergent ways of delivering music. Honey toned Diane Marino stays with the American Songbook for the most part, with a rhythm team of Chris Brown/dr, Frank Marino/b, and Pat Bergeson/g along with Ms. Marino accompanying herself on piano. Even better, Houston Person brings his foggy tenor into the studio and delivers warm obbligatos and solos on material like "Get Out of Town" and "I See Your Face Before Me." Marino has an exceptional ability to enunciate a lyric clearly, and her timing fits that of a piano player, making the note hit just the right place for the most swinging effect.
M&M Records
::::::::::::::::::::::::::::::::::::::::::::::::::::::::::::::::::::::::::::::::::::::::::::::::::::::::::::::::::
John Gilbert  2013
Diane Marino.."Loads Of Love"..Featuring Houston Person.
Personnel: Diane Marino /vocals/piano/arrangements  ,Houston Person/ tenor sax;  Chris Brown/ drums;  Frank Marino/ bass;  Pat Bergeson/ guitar;   George Tidwell/ trumpet
This album is simply catnip for the jazz cats. Marino opens matters with a sultry  vocal version of "Get Out Of Town" making way for the inimitable Houston Person and his swinging message.
Articulation combined with swing is the hallmark of Diane Marino and she sends a hipper than hip tune soaring into the stratosphere. Cole Porter would be smiling that enigmatic smile and certainly add a clever rejoinder to his classic song.
"It Shouldn't Happen To A Dream" Duke and company would be pleased with this ballad that is smokier than an early Philly speakeasy. A glass of fine vino combined with Marino and Person would be the final touch to this tune that will touch your soul and…. make angels weep.
"I Just Found Out About Love"…This tune swings like magic and Person's solos always add an extra touch. Frank Marino has a superb time at bat. This is a jaunty effort that is worthy of a second listen.
"Take It Easy" Ellington's tunes are classy poetic compositions and Marino's vocal pays homage spectacularly.
"Someone You've Loved"…George Tidwell is whispering sensual asides that fit like a suede glove…..
"I Didn't Know What Time It Was" Well it was jump tune time and doing the brush work was Mr. Chris Brown with time like a Rolex…Houston makes me happy because he has "Got It" as King Pleasure would say… Nice piano solo by Marino shows her other side and it gets NO better than this.
"Loads Of Love" Diane Marino's musical conversation is capable of carrying a grouping to the maximum. Again Person's soliloquy is fodder for the hip. An old Irish bon mot says, "When God made time, he made plenty of it" and it could very well apply to this band and they take full advantage of it. This vocalist knows how to sing and play, what more can you ask for unless you have the ear of Van Gogh.
Hot as a two dollar pistol and sweet as your first kiss..Both are encapsuled in this fine CD. Diane Marino's elan and spirit with the 'tout de monde' of musicians accompaning her is pure. There is no meat on the bone left when these cats do their thing.     5 STARS
::::::::::::::::::::::::::::::::::::::::::::::::::::::::::::::::::::::::::::::::::::::::::::::::::::::::::::::::::
June 2013 Jazz Inside Magazine Interview
By Joe Patitucci
Click Here To Read (PDF)
May 2013 Jazz Inside Magazine
www.JazzInsideMagazine.com
By Eric Harabadian
LOADS OF LOVE—M&M Records MCD 8723. Get Out Of Town; It Shouldn't Happen to A Dream; I Just Found Out About Love; Too Late Now; How Am I To Know; Someone You've Loved; Take Love Easy; Just For A Thrill; I Didn't Know What Time It Was; Never Let Me Go; I See Your Face Before Me; Loads of Love.
PERSONNEL: Diane Marino, vocals, piano and arrangements; Houston Person, tenor saxophone Chris Brown, drums; Frank Marino, bass; Pat Bergeson, guitar; George Tidwell, trumpet.
On her fifth album, NYC-based vocalist Diane Marino continues a path she has forged thus far; communicating beauty and warmth through the language of classic jazz. She has dabbled in Latin styles and delved into the pop world on previous recordings. But she brings it all back home to her roots, with these stellar interpretations of selections from the Great American Songbook. The addition of consummate saxophonist/arranger Houston Person is the perfect complement to her approach, with an attention to detail and a personal touch. The result is a gorgeous collection of blues influenced ballads and love songs.
Cole Porter's "Get Out of Town" sets the record's pace by swinging in a mid-tempo and strident style. Marino's clear and articulate phrases capture the carefree sentiment of the lyric. Duke Ellington's "It Shouldn't Happen to a Dream" finds Marino taking her time and letting the words breathe. She adds just the right amount of pause and care to give the song plenty of rich emotional weight. Pat Bergeson's thoughtful guitar blends well with Person's tenor work saying so much with well-placed melody lines. Marino shifts the mood into high gear with "I Just Found Out About Love." It's a decidedly upbeat and joyous tune that fosters strong solos from everyone. "Too Late Now" has a late night lounge type vibe to it. Marino's piano and Person's robust horn embellishments make a perfect pair. "How Am I to Know" ushers in a Brazillian flair, with a tasty samba that spotlights Marino's fine comping technique. "Someone You've Loved" is a Johnny Pate number that recalls Billie Holiday. Marino delivers very soulfully, with smooth muted trumpet accents from George Tidwell. Ellington's "Take Love Easy" has the singer offering good advice in an appropriately astute and relaxed manner. Louis Armstrong's "Just for a Thrill" is noteworthy for Marino's sterling blues-based piano work. This one's a show piece that really brings out the buoyancy in her rhythms and the expressiveness of her ideas. The title track "Loads of Love" is a composition by Richard Rogers that might not be one of his most popular but, indeed, one of his hidden gems. Marino brings out the playfulness and sass of the lyrics as she gets direct and to the point. The rhythm section responds in kind and drives the album home, with a vibrant groove.
The collaboration of Marino and Person is a winning combination and a step in the right direction for traditional jazz. The production is effervescent and clean and the song choices draw from a rich and time-honored well without feeling overdone or rehashed. Bravo!
::::::::::::::::::::::::::::::::::::::::::::::::::::::::::::::::::::::::::::::::::::::::::::::::::::::::::::::::::::::::::::::::
Paul Richards, Program Director, WHLI -NY April 25, 2013
Diane Marino delivers yet again. Can this girl do no wrong? She absolutely nailed the 60s genre the last time out with her "jazz-i-fied" arrangements and now she slays the Great American Songbook with her new album "Loads of Love". Here at WHLI, we just put several tracks into rotation.  Definitely check this album out if you want to spend a little quality time curled up with some brilliant music. Anytime you combine terrific vocal performances with outstanding arrangements, you're gonna get what you have here. A slam-dunk winner!
::::::::::::::::::::::::::::::::::::::::::::::::::::::::::::::::::::::::::::::::::::::::::::::::::::::::::::::::::::::::::
Javier Garcia-Escamez  – nosolosmoothjazz.com
http://www.nosolosmoothjazz.com/?p=11079
::::::::::::::::::::::::::::::::::::::::::::::::::::::::::::::::::::::::::::::::::::::::::::::::::::::::::::::::::::::::::
Bruno Pollacci Anima Jazz Pisa, Italy "A Voice A Soul" May 15, 2013 http://animajazz.eu/category/a-voice-a-soul/
"I listen your CD with curiosity and pleasure. It's a CD full of good vocal performances and interesting arrangements. Your professionalism is the best and your interpretations are really intensive. My compliments also for the group of very interesting musicians that complete this important discography work. I'll promote your CD in "A Voice, A Soul" n°238 of Saturday 25 of May."
:::::::::::::::::::::::::::::::::::::::::::::::::::::::::::::::::::::::::::::::::::::::::::::::::::::::::::::::::::::::::::
Joe Montague- Riveting Riffs Magazine  April 17, 2013
http://www.rivetingriffs.com/diane%20marino%20Interview%20april%202013.html
::::::::::::::::::::::::::::::::::::::::::::::::::::::::::::::::::::::::::::::::::::::::::::::::::::::::::::::::::::::::::::::::::::
Sal Calfa  Le Jazz Affair  http://www.lejazzaffair.com
Just received "Loads of Love"… Let me say you have another winner. Excellent mix. I will be showcasing it within the next few weeks. Having a hard time picking 3 songs out, the whole CD is superb. I'm in love with "It Shouldn't Happen To A Dream" Houston's Sax and your voice is melting, better then Sarah Vaughan or Dinah Washington's versions.  This will be a challenge to pick out 3 songs. Anyway just wanted to say congrats on the CD – it is great!
::::::::::::::::::::::::::::::::::::::::::::::::::::::::::::::::::::::::::::::::::::::::::::::::::::::::::::::::::::::::::::::::::::::::::::::::::::
MIDWEST RECORD / CHRIS SPECTOR, Editor and Publisher Copyright 2013 Midwest Record
Volume 37/Number 162 April 12, 2013
M & M RECORDS  –DIANE MARINO/Loads of Love:  Houston Person doesn't just honk his sax here, he shows up as producer as well, and his first hand knowledge of the old days lends some special sauce to this piano bar set of classics.  Knowing how to frame the songs and Marino's piano playing vocals, the result is a high octane example of a classic piano bar thrush of a certain age delivering the goods with the kind of flair that keeps bringing you back night after night.  A killer set for when you're in the mood for some sophistication with bounce, this is first class, solid, adult listening that connects.  Well done.
::::::::::::::::::::::::::::::::::::::::::::::::::::::::::::::::::::::::::::::::::::::::::::::::::::::::::::::::::::::::::::::::::::::::::::::::::::
Joost van Steen, host/producer Jazz & Blues Tour with Alphen Stad FM/TV (ASFM105.4) in Alphen aan den Rijn, The Netherlands  April 2, 2013
Diane Marino "Loads of Love" .…..
…..And joy, and happiness, and skills, and variation… and so this can be the shortest review of a CD.., but a wonderful CD and an asset to everyone's collection…
But should this be such a short review? No Way!
Diane amongst the great musicians that accompany her lets you enjoy great music and great lyrics where variation and joy of making music is giving all her listeners these "Loads of Love".
Therefore it will be a pleasure to give the CD as much airplay as possible so every music lover will be convinced to get this CD in collection.
Already looking forward to the next project because we can rest assure that this talent will not end for a long long time because "Loads of Love" can fill a lot more CD's
At least for now lots of luck with this CD and… thank you for the music!
::::::::::::::::::::::::::::::::::::::::::::::::::::::::::::::::::::::::::::::::::::::::::::::::::::::::::::::::::::::::::::::::::::::::::::::::::::
Reviews Archive
Coffee Talk Jazz Radio
MusicDishTV ("J'ai Si Peur")
CabaretScenes ("Just Groovin'")
Gainesville Times Interview
The Cabaret Chronicles (Live In NYC)
Radio IO ("Just Groovin'")
Nashville Scene ("Just Groovin'")
R&R ("Just Groovin'")
Burt Bacharach Music Group ("Just Groovin'")
Jazz Times ("Just Groovin'")
Nashville City Paper ("Just Groovin'")
SmoothJazz.com ("Just Groovin'")
Jazz Review ("Just Groovin'")
Real Blues Magazine ("Just Groovin'")
Frank-John Hadley ("Just Groovin'")
The Penthouse Radio ("Just Groovin'")
WHLI ("Just Groovin'")
THE DIANE MARINO QUARTET WMOT 89.5FM
Jazz Canadiana
Cadence
Jazz Review ("A Sleepin' Bee")
Jazz Review ("On The Street Where You Live")
JAZZ & BLUES NEWS
CHATTANOOGA TIMES
EARBUZZ.COM
The Monterrey County Post
Tennessee Jazz & Blues Society
Creative Loafing
King Kudzu Magazine
Nashville City Paper