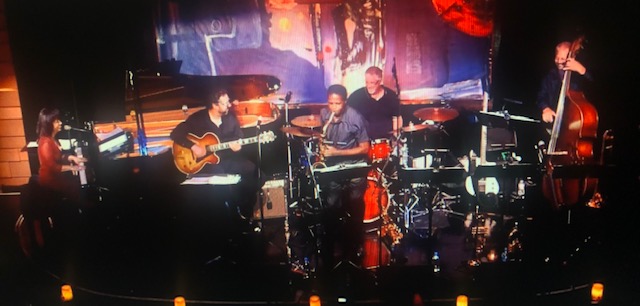 Diane Marino Quartet returns to Rudy's Jazz Room   Sat.,7/31 9-11:15 PM! We are thrilled to have the amazing saxophonist Rickey Woodard joining us that evening, so please join us! 
Diane Marino: Piano/Vocals
Rickey Woodard: Sax/Flute
Frank Marino: Bass
Neil Tufano: Drums
See you at Rudy's for an evening of Traditional Jazz, Brazilian Classics and American Songbook tunes… Featuring guest saxophonist Rickey Woodard!
Rudy's Jazz Room
809 Gleaves Street, Nashville TN 37203
615-988-2458